We'll be hosting a soft opening of the upstairs gallery/event area at Moira Records.  The space will feature artists :
Harry Edwards -  Launching a new adult coloring book at the event,
Barbara Beetem,
Sarkissianz,
Miya Matsui.
Please plan to visit us and join the party – good art, good music, good food and good drinks.
When: This Friday, April 7th, 2017.  5 PM – 10 PM.
At: The Loft At Moira Records at Lazarus Juice Bar
112 West Orange Street, Lancaster, Pennsylvania 17603
(Across from the A-Plus gas station just west of Prince Street)
Facebook link: https://www.facebook.com/events/1363087080378340/?active_tab=about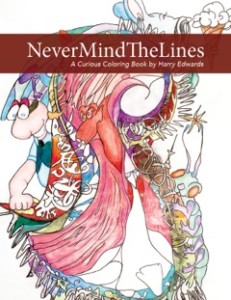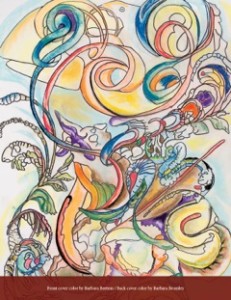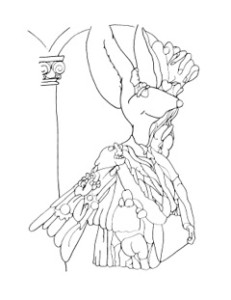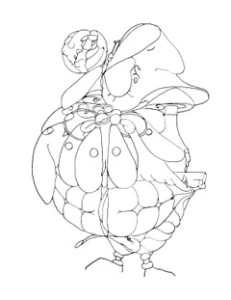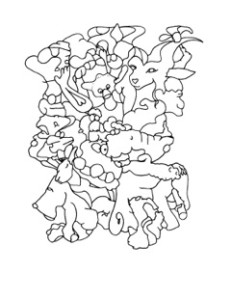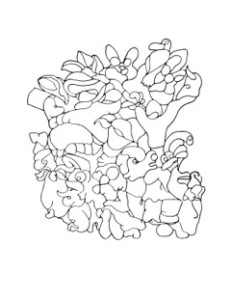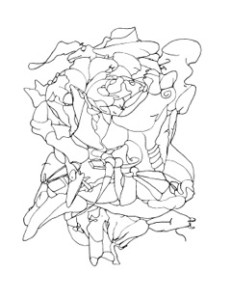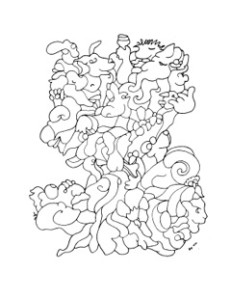 My role is to bring communities of characters out of hiding, intertwined and laughing, and introduce them to the rest of us, so that we might all laugh a little more. I've housed them in a coloring book and their message might be best conveyed by the introduction to the book.
– Imagine our poverty if every line wrapped itself around a circle or a square; If every sunrise turned the black night to a white day. These images laugh with us, remind us, that every shape has a role, ambiguous maybe, funny perhaps, yet nuanced, and vital to the whole. Here you'll find community; friends inside and outside of the lines. Some are urgent to know you– and look again. You'll find others quite shy. They know my lines, and they'll swoon to know your colors. They lie, impatiently in repose, waiting for you to wake them from their blacks and whites, with your rainbows.
Please email inquiries to purchase coloring books or 18×24 prints to:
harry@myneighborsgarden.net